Today, we welcome the full, blue moon* in the fixed water sign of Scorpio. We salute the serpent eagle, scorpionic sign of psychological depth, shared intimacy, finances, debt, death and rebirth. Magic and mischief. Thorough transformation.
This month's blue moon represents a Pandora's Box being opened. Secrets are out! It's once in a blue moon, and Venus is conjunct unpredictable Uranus to add to the surprise factor. More is revealed, more is brought to the surface than you may've thought necessary, or possible.
The reason for this comeuppance is that many of us have held back far too long, holding your tongue, keeping it 'above board,' kosher, polite.
Not so these days. It's time we are speaking up to each other more and more, opening up and revealing our inner experience, points of views, strengths. This is in our families, our communities, our partnerships and businesses. Even when it stings, like Scorpio.
We are saying, THIS is the Truth. This is what hurts. That feels good. This is how I feel. This is who I am! We cannot sit silently by at this Full Moon time. Scorpio presides in its anaretic, or karmic, 29th degree – a grand finale, last hurrah with extra oomph.
Yes, Pandora's Box is opened. Hobgoblins may hop out. And imps, upstarts,

will-o'-the-wisp, sure. But! So will helper spirits, lucky charms, hidden gems and lost treasures!
When you take a risk to speak up, open up, reveal yourself, you know you've hit the vein of gold hidden in true intimacy.
A Word on Money
Scorpio is the ruler of investments, shared finances, bonuses, windfalls, and debts. Those who have dealt with inheritances, divorce settlements, scholarships or grants, family or partnership business money will all know how deeply intimate this realm is. When we get honest about money, we've hit paydirt, gotten to the core.
If you've been asking yourself, where is my abundance? Where is my money? My financial success? If your flow has stopped, if you're confused or stressed about money, or worried about your financial security or illusory future, take note:
Opening up Pandora's Box, telling the gut-honest truth to yourself and the others in your life, will open up your money flow! Consider making best use of this truth-telling full moon in Scorpio. You may just hit the jackpot.
Blue Moon Client Appreciation Special thru May 20th!
Click to enlarge.🌙🌙🌙🌙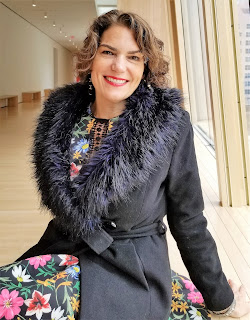 Erin Reese
is an author, spiritual guide, teacher, and modern psychic reader based in the San Francisco Bay Area. She works with clients all over the world. For readings and spiritual counseling by Skype, phone or email, contact her directly. She can be reached at erin@erinreese.com.
*A blue moon occurs when there are four full moons in one season, in this case spring. The blue moon is the third full moon. It only occurs once every two to five years!